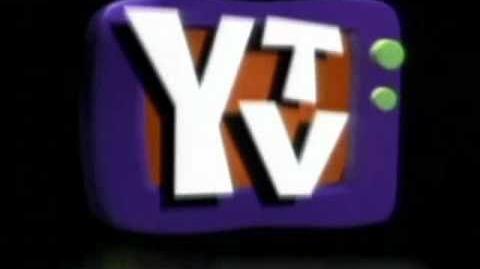 YTV is a scary logo with a scream on it. There was the purple/violet tv with the red screen & the green buttons. It was covered by YTV. YTV zooms in while someone's screaming (probably a clip of a James Brown like scream). Then the girl says "no problem".
Scare Factor
Edit
Medium to nightmare. It's only because of the YTV and the screaming. Don't watch it at night.
None to minimal for the silent varaint because there is no scream this time.
Ad blocker interference detected!
Wikia is a free-to-use site that makes money from advertising. We have a modified experience for viewers using ad blockers

Wikia is not accessible if you've made further modifications. Remove the custom ad blocker rule(s) and the page will load as expected.