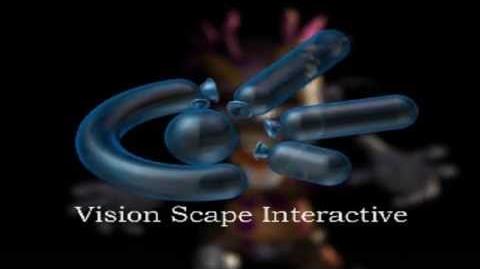 Vision Scape Interactive is a video game production category from 2001-2005.
Availability: Extremely rare. Seen on SeaBlade, The Land Before Time: Great Valley Racing Adventure and X-Bladez Inline Skater.
Scare Factor: High to nightmare; the scary-looking clown, dark environment, music, and the clown's laughter will scare mare than a few.
Ad blocker interference detected!
Wikia is a free-to-use site that makes money from advertising. We have a modified experience for viewers using ad blockers

Wikia is not accessible if you've made further modifications. Remove the custom ad blocker rule(s) and the page will load as expected.