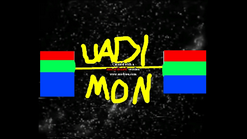 Vadi-Mon Video is a Spanish logo from the VHS Company in Spain. It was first seen on the Spanish 1970 film Hola, Señor Dios.[[File:GW353H274.png|thumb|297px|The TIE Fighter-like logo can be seen before it cut into Background==
On a space galaxy background, we see a pair of disembodied, dark eyes open and look straight at us. This cuts to a shot of Saturn's rings, which in turn segues into a wide shot of the planet itself. This cuts to a shot of other shadowy planets and moons, which fades into a slightly different space background than before. Then the VADI-MON logo (which looks like some sort of white TIE Fighter with red-green-blue stripes on the sides, and with 'VADI' on top and 'MON' on bottom) appears out of nowhere, zooms in and then moves up as it is close to the screen. The logo then cuts to black.
Scare Factor
Edit
Nightmare Bordering On Medium, as the freaky eyes at the beginning may frighten more than alot and the creepy music (which just jumps straight in without any transition) can really catch you off-guard.
 Watch if you dare!
Edit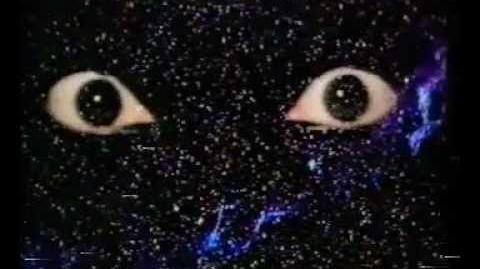 No lo mires Por la noche o bien no puede dormir Tienes miedo de El ojo y probablemente verlos.y asustarlos
Edit
Ad blocker interference detected!
Wikia is a free-to-use site that makes money from advertising. We have a modified experience for viewers using ad blockers

Wikia is not accessible if you've made further modifications. Remove the custom ad blocker rule(s) and the page will load as expected.