The Toei Animation has Pero Face, the copyright is at the show from the 4kids dub and cartoon network and nicktoons, digimon plays TOEI ANIMATION From anlther logos for closinglogos. toei animation japan was taken from Puss in Boots Character named Pero. Bubbles with images forming together for it, Toei Animation was a warp speed from 4kids of One Piece of Cartoon Network shows and Funanimation shows. The Saban Brands Starts After Toei Animation was taken from Toei Animation. Dragon Balls Z Kai Plays Toei Animation
cats are cute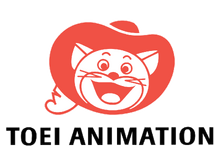 Scare Factor
Edit
I rate it off the charts cuz the menacing face.
cat
7
moist
meow
car
Slipknot is an American heavy metal band from Des Moines, Iowa. The band was founded in September 1995 by percussionist Shawn Crahan and bassist Paul Gray. After several lineup changes in its early years, the band settled on nine members for more than a decade: Corey Taylor, Mick Thomson, Jim Root, Paul Gray, Craig Jones, Sid Wilson, Shawn Crahan, Chris Fehn and Joey Jordison. Gray died on May 24, 2010, and was replaced from 2011–2014 by former guitarist Donnie Steele. Jordison left the band on December 12, 2013. Steele left during the recording sessions for .5: The Gray Chapter. The band is now touring with replacement musicians Alessandro Venturella on bass and Jay Weinberg on drums. After the departure of Jordison, as of December 2015

the only founding member in the current lineup is percussionist Crahan; the other remaining members of Slipknot have been members since the release of the band's 1999 eponymous debut album.
Ad blocker interference detected!
Wikia is a free-to-use site that makes money from advertising. We have a modified experience for viewers using ad blockers

Wikia is not accessible if you've made further modifications. Remove the custom ad blocker rule(s) and the page will load as expected.