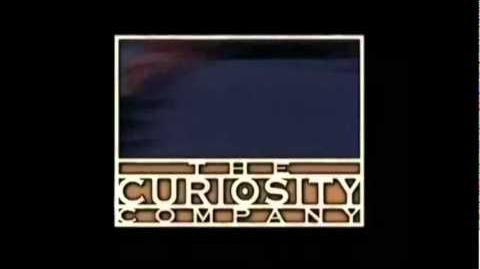 The Curiosity Company the Producers Sales Organization is by far the scariest logo a child would have ever seen back in the late 80's 90's and PSO (1986) is part of The Ultimate Nightmare Logo Collection , too. This logo's nickname is "The Water Faucet of Doom". The reason for this is because the sound was just water dripping from a faucet.
The logo itself...
Edit
The ident from 1983- early 1986 to 1994- early 1997 was just dropping water sounds, but the image was ripples in a pool of water on a black background. Imagine being in the 80's and 90's and watching your favorite TV show. What if, once it ends, you hear this? This is downright... AAAAAAAAAAAAAAAAAAAAAH!
DISCLAIMER: NEVER WATCH THIS LOGO AT MIDNIGHT. OR ANY TIME AT NIGHT. YOU HAVE BEEN WARNED... -D3XX IS BOSS
Alternative Logo
Edit
In early 1986 and 1997, An alternative ident for the Curiosity company was shown on TV. There was creepy off key music playing while water dropped. It was basically a water faucet combined with the Viacom V of Doom. You see a creepy Curiosity Company logo during every episode of Futurama.
REMEMBER, HEADPHONE USERS, YOU HAVE BEEN WARNED, PERIOD, NOW TO THE SCARE FACTOR.
Scare Factor
Edit
Low to NIGHTMARE: This logo was enough to give children nightmares. This logo, fortunately, was short-lived.
Alternative logo: Chill; it was not really as scary as the DROPPING WATER!