This logo is at the end of Baby Blues.
DESCRIPTION
Edit
It's the text of the logo on a red background, which is ok, but then a chainsaw comes in and slices the screen in half leaving a weird rip.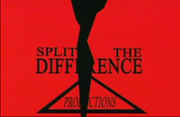 Scare Factor
Edit
Scare Factor: Low to Medium on CLG wiki, but mine is medium to high. I found this one pretty frightening, and I bet some newcomers to the Baby Blues show will too. Plus, if the logo isn't a total eyesore I don't know what is!
Ad blocker interference detected!
Wikia is a free-to-use site that makes money from advertising. We have a modified experience for viewers using ad blockers

Wikia is not accessible if you've made further modifications. Remove the custom ad blocker rule(s) and the page will load as expected.