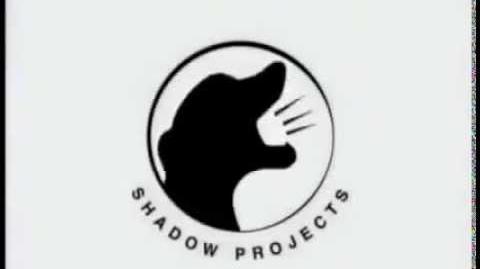 It appeared on Bear in the Big Blue House, The Book of Pooh, It's a Big Big World, Between The Lions. and Splaat And Spiffy Show Although Both Shows No Longer Re-Air On Disney Jr. But they can be found on VHS or DVD.
Scare Factor: Low. It depends on what sound the dog makes. However, it's harmless. But if you're scared of the dog barking, then it's medium to high!
Variants
Edit
Scare Factor: Low. On Some Episodes of Bear In The Big Blue House and Splaat and Spiffy Show The Dog Makes a Different Sound Byte Instead of Barking
In Share, Bear, the dog quacks like a duck.
In Dirt, I Love You So!, the dog oinks like a pig.
In Summer Cooler, the dog makes a "beep beep" sound like the sound of a car's horn.
In Spring Fever, the dog croaks like a frog.
In Lost Thing, the dog quacks like a different duck.
In Listen Up!, the dog hoots like an owl.

In Raiders of the Lost Cheese, the dog squalls like a pelican.
In The Big Blue Housecall, the dog laughs like Doc Hogg.
In Look What I Made, the dog says "grabby grabby" in Treelo's voice.
In Love is All You Need, the dog makes kissing sounds.
In It's a Mystery to Me, the dog chirps like a bird.
In As Different as Day and Night, the dog says "Go Daddy!". In Treelo's voice.
In The Way I Feel Today, the dog says "yep yep" in a voice that sounds like a child's voice.
In Scientific Bear, the dog makes a "boing boing" sound.
In Call it a Day, the dog says "woop woop".

In Lost and Found, the dog quacks like Harry.
In Morning Glory, the dog meows twice.
In The Tutter Family Reunion, the dog says "Thank You" in a male voice.
In Bats are People Too, the dog says "Later!" in Tutter's voice.
In the TV version of A Berry Bear Christmas, the dog says "Happy Holidays!" in Treelo's voice.
In To Clean or Not To Clean, a different bark sound is heard.
In Splaat as Today the dog says Klasky Csupo
In Spiffy vs Spiffy.exe the dog says Spiffy
And Spiffy Ever After The dog say Your Watching Treehouse
There is a variant with the URL www.shadowprojects.com below the logo.