RKO Television
was the
holding company
through 1991 for the noncore businesses of the
General Tire and Rubber Company
and, after General Tire's reorganization in the 1980s,
GenCorp
. The business was based around the consolidation of its parent company's
broadcasting
interests, dating to 1943, and the
RKO Pictures
movie studio General Tire purchased in 1955. The holding company acquired the name of RKO Television in 1959 after General Tire dissolved the film studio. Headquartered in
New York City
the company operated six 
television
stations and more than a dozen major
radio
stations around North America between 1959 and 1991.
RKO Television still exists, at least nominally, registered as a Delaware corporation. In addition to broadcasting, its other former operations included soft-drink bottling and hotel enterprises. The original Frontier Airlines was a subsidiary from 1968 to 1985. In e company revived RKO Pictures on a small scale. It is as a broadcaster, however, that RKO Television left its mark. Recognized as the owner of some of the most influential radio stations in the world and as a pioneer in subscription TV service, RKO Television also became known for the longest licensing dispu
Scare Factor
Edit
High to Nightmare. The lightning combined with the 1981 film music will scare a lot.
WATCH IF YOU DARE!!!
Edit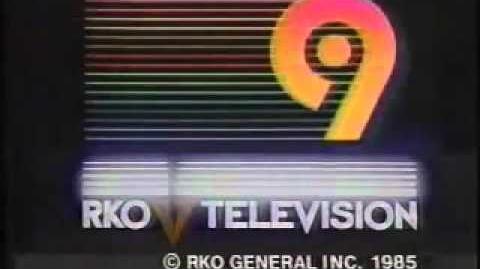 Ad blocker interference detected!
Wikia is a free-to-use site that makes money from advertising. We have a modified experience for viewers using ad blockers

Wikia is not accessible if you've made further modifications. Remove the custom ad blocker rule(s) and the page will load as expected.