PBS P-Pals is the logo PBS used for their children's shows in 1993 up to 1999. The characters in the logo were seen in other bumpers on the PBS KIDS block.
Info About This Logo
Edit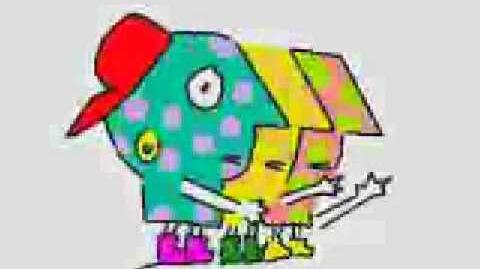 On a white background, we see 3 kids called the P-Pals. They sing ♪THIS IS PBS! WHO-O-OO-OO!!♪ And then, a dog sometimes will go very fast into the logo, give a navy E/I balloon and bark. If you want to watch it, lower your volume, for safety's sake.
Scare Factor
Edit
Extreme; the crude drawing style, the loud jingle and the way the P-heads dance looks ugly. Nevertheless, this logo is well-liked by people who grew up in the '90s. But it's also one of the most annoying logos ever, thanks to the music, which is very catchy to the point of getting stuck in your head and never wanting to leave.
But it is None in the scary criteria, it is High in the annoying criteria.