On a green background, a girl (called Dot) will appear running up to the screen or thinking something. The background turns into thin yellow, cyan and shocking pink stripes, then a green bubble appears in the center. The girl's face or the boy's face will appear in the bubble and a thought cloud that reads "PBS" appears above the kid's head. Then a child will sing "Doink! PBS Kids!" A URL address for PBS Kids appears at the bottom left of the screen.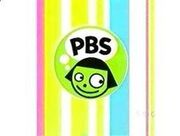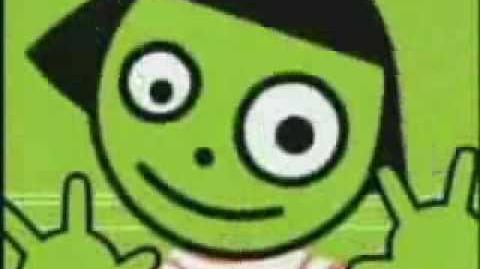 Scare Factor
Edit
None. Most may find the music and visuals entertaining, or even nostalgic. Older viewers who preferred the older logos may find these boring.
Ad blocker interference detected!
Wikia is a free-to-use site that makes money from advertising. We have a modified experience for viewers using ad blockers

Wikia is not accessible if you've made further modifications. Remove the custom ad blocker rule(s) and the page will load as expected.