You know 20th century fox, right? They made popular movies like Ice Age and Rio and Alien and Star Wars. We all know the CGI logo of a big structure that says "20th Century Fox". But let's go back in time to the past when they made The Sound Of Music and Alien. Their older logo is so UGLY. The 0 is lop-sided too. This ugly heap of crap scared me when I was a wee lad. I hope you refrain from old TCF movies unless you want to be scared. This should have been called "The ugliest logo of your childhood". Even more, the 20th Century Fox fanfare sounds like somebody farted out a tuba. LITERALLY! Hope the image I have here scares the creeps out of you. MWAHAHAHAHAHAAAAAAA!!!!!
RowanCunningham says: This logo is not scary at all.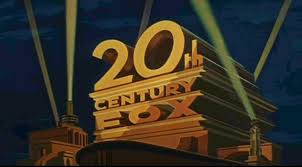 Ad blocker interference detected!
Wikia is a free-to-use site that makes money from advertising. We have a modified experience for viewers using ad blockers

Wikia is not accessible if you've made further modifications. Remove the custom ad blocker rule(s) and the page will load as expected.