NTV Friday Roadshow is a logo that appears in the intro for Nippon Television's popular weekend movie slot, The Friday Roadshow.
For many years the intro was a piece created by Studio Ghibili, home of renowned film director Hayao Miyazaki.
When NTV decided to refresh the branding, Airside was asked to follow in Miyazaki's legendary footsteps and create a new concept for the 30-second animation.
NTV Friday Roadshow was designed, directed and produced by Airside.
Scare Factor
Edit
None for the animated variant especially Studio Ghibili and Evangelion.
High to Nightmare for the yellow screen with a Monopoly Man esque person on the middle due to highly loud noise and the camera gentleman will facing into the screen then zooming in (V of  Doom esque).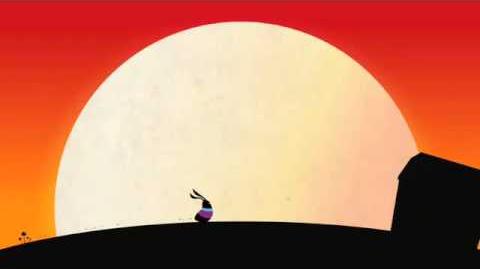 Ad blocker interference detected!
Wikia is a free-to-use site that makes money from advertising. We have a modified experience for viewers using ad blockers

Wikia is not accessible if you've made further modifications. Remove the custom ad blocker rule(s) and the page will load as expected.