NHL Network is a network that airs on United States only. It formerly was in Canada, but when you try to watch it, a screen appears with the logo, and a text saying ''The NHL Network has ceased operations in Canada. Thank you for your support." while a quiet version of the colored bars music plays.
Scare Factor: NIGHTMARE!!!!! The music, the text, everything makes this much worse than The Creepy CGI Intel and MGM DVD!
Watch if you dare!
Edit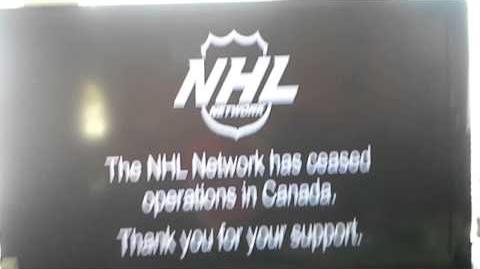 Ad blocker interference detected!
Wikia is a free-to-use site that makes money from advertising. We have a modified experience for viewers using ad blockers

Wikia is not accessible if you've made further modifications. Remove the custom ad blocker rule(s) and the page will load as expected.