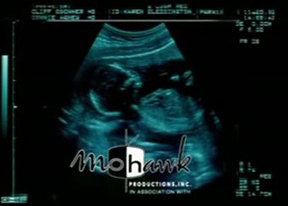 We see an actual shot of an ultrasound (the blurry X-ray of what of a baby looks like in a pregnant mother) of a fetus, moving around a bit. The text:
MOHAWK PRODUCTIONS, INC.
has already appeared, "IN ASSOCIATION WITH" fades in below, and toward the end of the logo, the fetus giggles.
Additional Info
Edit
It can be seen onThe Drew Carey Show, and the updated version (as well as the shortened version) can be seen on George Lopez. It also appears on The Oblongs on Adult Swim, and Wanda at Large on TV One. It also appeared on The Norm Show (or simply Norm), which has faded into obscurity. The logo first appeared on Someone Like Me, a very short-lived sitcom that aired on NBC in early 1994. Also seen on Anger Management (the TV show; not the movie).
Scare Factor
Edit
Low to high. Some people have been scared of this logo, but those who are used to seeing it won't find it scary.
Watch if you Dare
Edit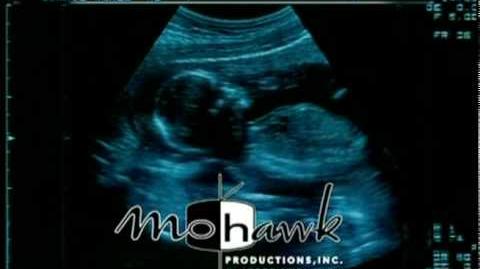 Ad blocker interference detected!
Wikia is a free-to-use site that makes money from advertising. We have a modified experience for viewers using ad blockers

Wikia is not accessible if you've made further modifications. Remove the custom ad blocker rule(s) and the page will load as expected.