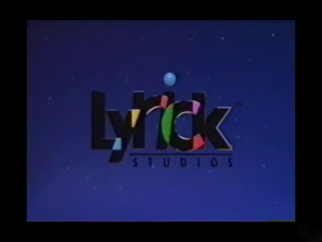 Lyrick Studios
is a home video company for children that associates usually with the 1990s show
Barney 
and, at times, the childrens show 
VeggieTales.
The logo shows a swan in a lake, early in the morning, as the camera zooms up to the sky and results with a child touching the sky, portrayed as water, with his hand. The company does not exist anymore and Barney has been bought by HIT Entertainment, the company who owns shows like 
Bob the Builder 
and 
Thomas the Tank Engine. 
Low to Middle bordering on High- The child's hand might catch little kids offguard, but the logo itself isn't that scary and could be considered peaceful. For first time viewers, it's a little scary.
None for those who liked it, it's cute for Claire Wyckoff.
Watch, it's peaceful.
Edit
Ad blocker interference detected!
Wikia is a free-to-use site that makes money from advertising. We have a modified experience for viewers using ad blockers

Wikia is not accessible if you've made further modifications. Remove the custom ad blocker rule(s) and the page will load as expected.