Not really much to say about this logo. It's pretty much what its name says...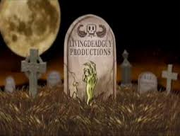 Scare Factor
Edit
High to nightmare. The hand could very well come for you in your nightmares. Not to mention its shrieking laugh!
Thought the first one was bad?
Edit
Take a look at its younger brother where we see the hand again-
eating an eyeball!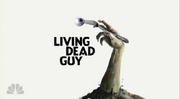 Ad blocker interference detected!
Wikia is a free-to-use site that makes money from advertising. We have a modified experience for viewers using ad blockers

Wikia is not accessible if you've made further modifications. Remove the custom ad blocker rule(s) and the page will load as expected.