Not really much to say about this logo. It's pretty much what its name says...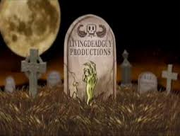 Scare Factor
Edit
Low .The hand could quite scare and may induce Nightmares . Not to mention its shrieking laugh!
Thought the first one was bad?
Edit
Take a look at its younger brother where we see the hand again-
eating an eyeball!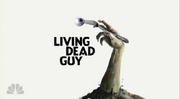 Ad blocker interference detected!
Wikia is a free-to-use site that makes money from advertising. We have a modified experience for viewers using ad blockers

Wikia is not accessible if you've made further modifications. Remove the custom ad blocker rule(s) and the page will load as expected.