Joe Swanson Theaters is a movie theater chain based in Quahog, Rhode Island. The theater's opening logo has the founder, Joe Swanson wheeling in a space like background moving forward as he raises his arms lifting off as the logo starts to transition.
Scare Factor: Super Scary/Very Scary - We never know what happens to Joe Swanson after he leaves for take off.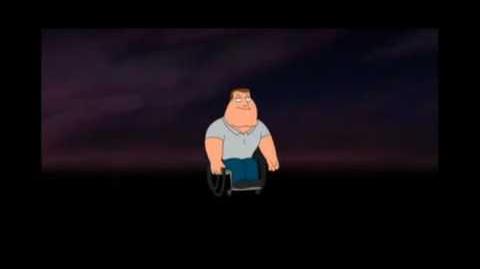 Ad blocker interference detected!
Wikia is a free-to-use site that makes money from advertising. We have a modified experience for viewers using ad blockers

Wikia is not accessible if you've made further modifications. Remove the custom ad blocker rule(s) and the page will load as expected.