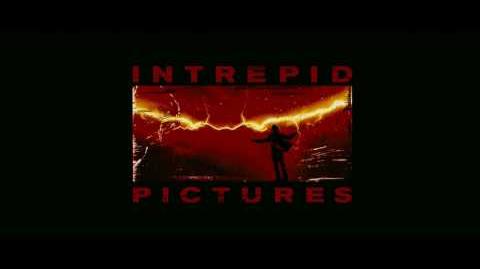 Intrepid Pictures is a logo that consists of a woman and red sky turning into yellow lightning and the words "Intrepid Pictures" in red.
Additional Info
Edit
This logo has appeared on the TVTropes Nightmare Fuel Vanity Plate Collection, A compilation of logos. This video is similar to The Ultimate Nightmare Logo Collection by theGMANtheBOSS. (Now known as Yeow McCheeseburger)
Scare Factor
Edit
High to nightmare due to the red sky, yellow mist, lightning and the darkness. This logo has scared off nearly everyone who's viewed it and could give them no sleep.