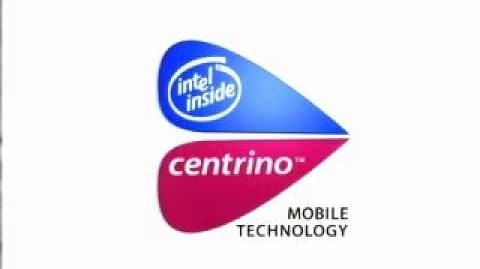 Intel Centrino was one of the Intel processors. It introduced in 2003 and ended in 2010. There are 2 variants of the logo.
The first one was two wings with the upper one is blue and including the Intel Inside logo, and the lower one is pink and including the Centrino text while ''MOBILE TECHNOLOGY'' under the wings. Then the wings shine.
The second one was a laptop with a zipper and then the zipper opened to show the inside of the laptop, then in zooming in to a processor chip with the Intel Centrino logo.
Scare Factor: Low to medium for both variants.