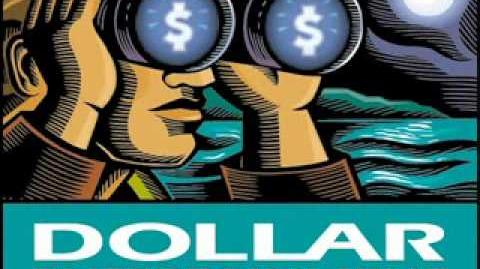 Background
Edit
Clip art of a man holding binoculars looking over an ocean is seen on the top 3/4 of the screen. A turquoise rectangle flips in, with the stacked words "DOLLAR ENTERTAINMENT". Bluish-gray gradient circles with dollar signs ($) slide in from the binoculars, and bulge in and bulge out two times.
Scare Factor
Edit
Medium to nightmare. The drawing of the man is very unsettling, and the primitive sound effects make it worse
Ad blocker interference detected!
Wikia is a free-to-use site that makes money from advertising. We have a modified experience for viewers using ad blockers

Wikia is not accessible if you've made further modifications. Remove the custom ad blocker rule(s) and the page will load as expected.