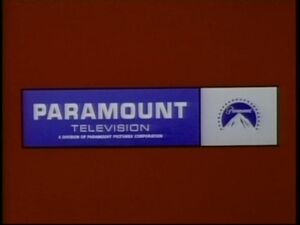 Closet Killer
is a Paramount Television logo used from 1969- 1975 on most Paramount Television shows from that era, such as 
The Brady Bunch
,
Star Trek
, and
Happy Days
.
Same appearance as the 1st closet killer logo except the background is red, the larger rectangle is blue, the Paramount mountain and the stars around it mountain are blue, and the smaller rectangle is white (the mountain is cut off at the bottom in this version). The zoom on the square is still intact.
Scare Factor
Edit
High to nightmare. The mountain drawing, the zoom, and the very dramatic fanfare have given many bad memories. But those who are used to seeing it will have a less problem and that music. Elevated if it's at the end of Star Trek, where it's preceded by the face of Balok at the end of the credits. Stragely, The Paramount CK Logo had a error On a The Bill Crosby Show episode called Pizza Time/Gymassic Move since April 25 1972. the error update on ABC in 1976 when it replace by The Universal Logo.
Contiune This Starge Has, A All Episode for after The Credits of Kel And His Bros On MTV
Watch if you dare!
Edit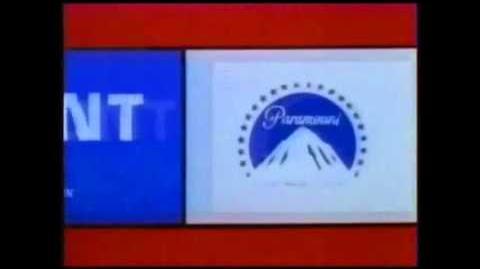 Ad blocker interference detected!
Wikia is a free-to-use site that makes money from advertising. We have a modified experience for viewers using ad blockers

Wikia is not accessible if you've made further modifications. Remove the custom ad blocker rule(s) and the page will load as expected.