Black Cat Pictures is a company logo founded in 2005 by Michal Oravec
Description
Edit
We see a white paper with a plasticine ball rotating there.After, the plasticine ball forms a black cat with the titles "Black Cat" under the cat.
Music/Sounds
Edit
A fonth piano music accompanied by a violin
Scare Factor
Edit
Low to Medium: the black cat is a bit scary but the music is so relaxing
WATCH IF YOU DARE!
Edit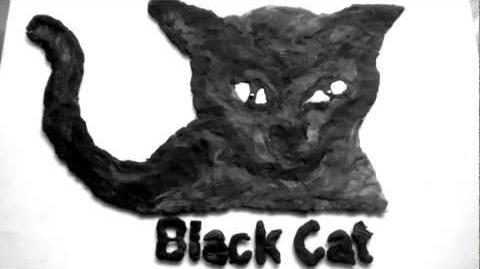 Ad blocker interference detected!
Wikia is a free-to-use site that makes money from advertising. We have a modified experience for viewers using ad blockers

Wikia is not accessible if you've made further modifications. Remove the custom ad blocker rule(s) and the page will load as expected.