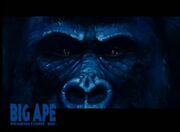 Big Ape Productions was an American video game development studio whose work primarily consisted of licensed games such as The Simpsons Wrestling.
Scare Factor
Edit
It can range from medium to nightmare. The fact that it just cuts to the logo, the close-up of the gorilla and the growling can cause some hearts to jump out of peoples' chests. Low to medium to those who are used to it.
Ad blocker interference detected!
Wikia is a free-to-use site that makes money from advertising. We have a modified experience for viewers using ad blockers

Wikia is not accessible if you've made further modifications. Remove the custom ad blocker rule(s) and the page will load as expected.