Bang! Bang! Films (繽繽影業有限公司) was a Chinese film production company founded in 1976, but closed in 1983 due to technically problems.
Scare Factor: Medium to nightmare. The dark atmosphere, weird font, jarring animation, and the music can make many people's bones shiver. Medium for those even used to seeing it, as the nature of the logo is still jarring.
Edit
WATCH IF YOU DARE!
Edit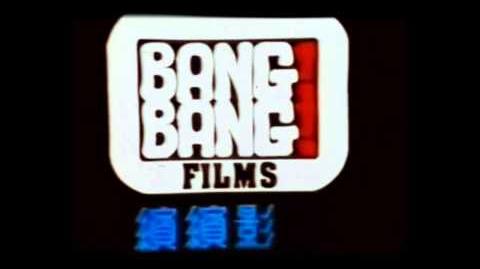 Ad blocker interference detected!
Wikia is a free-to-use site that makes money from advertising. We have a modified experience for viewers using ad blockers

Wikia is not accessible if you've made further modifications. Remove the custom ad blocker rule(s) and the page will load as expected.