BBC Video was formed and established in 1980 as a division of BBC Enterprises to distribute BBC television programmes for home video (later "BBC Worldwide") with John Ross Barnard as head. Their videos originally went through
CBS/Fox Video
(from 1985 to 1998) and 20th Century Fox Home Entertainment (from 1998-2000) for U.S. distribution. The license was taken over by
Warner Home Video
in 2000, and in 2008 Warner's logo was replaced by the logo for
2 Entertain
, except for on Charlie and Lola.
Description
Edit
The BBC 3 Strikes logo is a logo where three lines move around and eventually form the letters BBC above it. Music similar to that heard at a funeral is heard during it. It was first seen on some of the first few VHS tapes with this logo in tandem with the "COW Globe" and was in tandem with the "Flying Boxes" and is "somehow not scary" there goes your sleep tonight.
On the 1995 VHS release of the Doctor Who episode "The Five Doctors", the logo is snatched up by the Time Scoop (the device that kidnapped the Doctor's incarnations and his companions at the beginning of the story. This variant is present on the 2008 DVD of that episode as a so-called "Easter Egg".
Scare Rank
Edit
Low to high, because of the logo's ominous nature, combined with the piano piece, as it may unnerve a few people, and might as well give viewers bad dreams, especially to young children. The scare factor is none for people used to seeing it, or fans of BBC, and it's a favorite of those not scared of it. If said logo is played in reverse, the scare factor may go from nightmare to heart attack.
Medium to high for the Doctor Who variant, as the sudden appearance of the Time Scoop and sudden sounds would get to those who hadn't seen it before.
WATCH IT IF YOU DARE!
Edit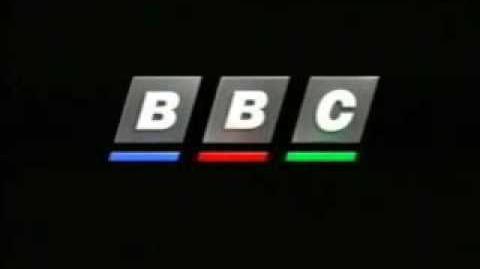 Ad blocker interference detected!
Wikia is a free-to-use site that makes money from advertising. We have a modified experience for viewers using ad blockers

Wikia is not accessible if you've made further modifications. Remove the custom ad blocker rule(s) and the page will load as expected.