Asymmetrical Productions was a film company, which is owned by a famous American film director David Lynch. Headquartered in California, USA.
Scare Factor
Edit
Nightmare. The flashing, jarring appearance, dark color scheme, scary music, "V of Doom"-like zoom effects, evil-sounding robot voice, bizarre subject matter and exploding can be extremely unsettling. Also, the strobing may cause people to have seizures. It's worsened by the fact that this follows the quiet Propaganda Films logo. The mouth/lips looks also creepy as they're blurred. Given that this is a David Lynch company, it's not too surprising. The next logo is much tamer and not as scary.
WATCH IF YOU DARE!!!
Edit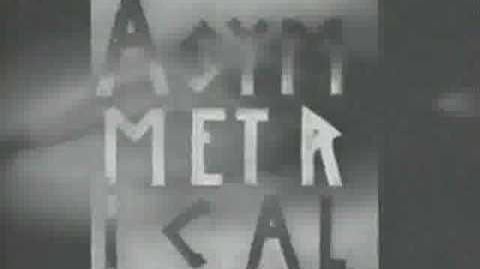 Ad blocker interference detected!
Wikia is a free-to-use site that makes money from advertising. We have a modified experience for viewers using ad blockers

Wikia is not accessible if you've made further modifications. Remove the custom ad blocker rule(s) and the page will load as expected.