Amrit Kalamandir is or was a Hindi-language film company from Bombay (now Mumbai). It was founded in 1965, but this company had to file for bankruptcy in 1970 and is presumed to be currently defunct. It is unknown if there is a color version of its logo.
Scare Factor
Edit
It depends on what you think about this logo. It can range from none to nightmare. The look of it is disturbing enough, and the announcer, and the creepy heroic fanfare will catch you off-guard. This logo could make competition to the 1994 View Askew Productions "Vulgar the Clown from Hell", like the cobra is the clown and the staring baby as the ball playing boy.
WATCH IF YOU DARE!!
Edit
FINAL NOTE: On Vimeo, this logo is for adults only.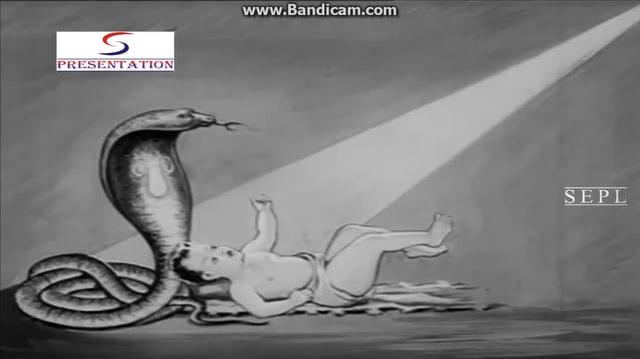 Ad blocker interference detected!
Wikia is a free-to-use site that makes money from advertising. We have a modified experience for viewers using ad blockers

Wikia is not accessible if you've made further modifications. Remove the custom ad blocker rule(s) and the page will load as expected.